Recently, I fell in love with this fabric.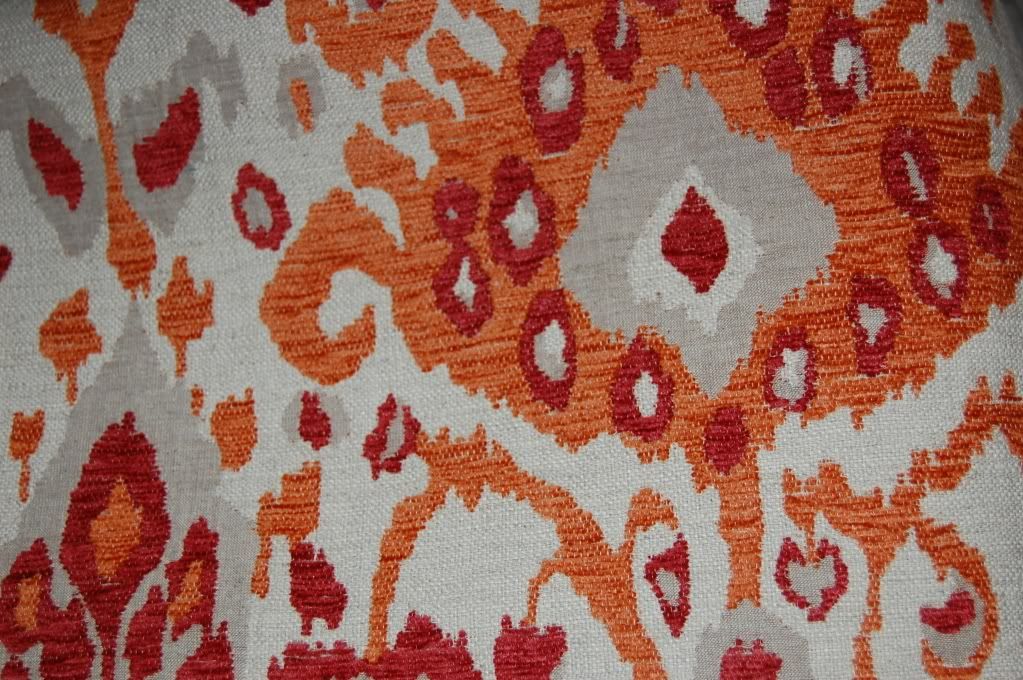 I decided that I had to use it somewhere in my house. I thought that I should put it in my newly decorated office since I have used green, orange, and some aqua.
So then I went on a search for fabric which "kind of" coordinated. I'm not really into matchy-matchy fabrics. I love to be a little wild and spontaneous.
So then I found these fabrics. Both are by Robert Allen (Floored-Terracotta and Lovely Linen-Chestnut). I think that they are going to to look great with the original. Not to over-powering or distracting. I've got some great pillow and "other" ideas for them. Photos soon. I promise.